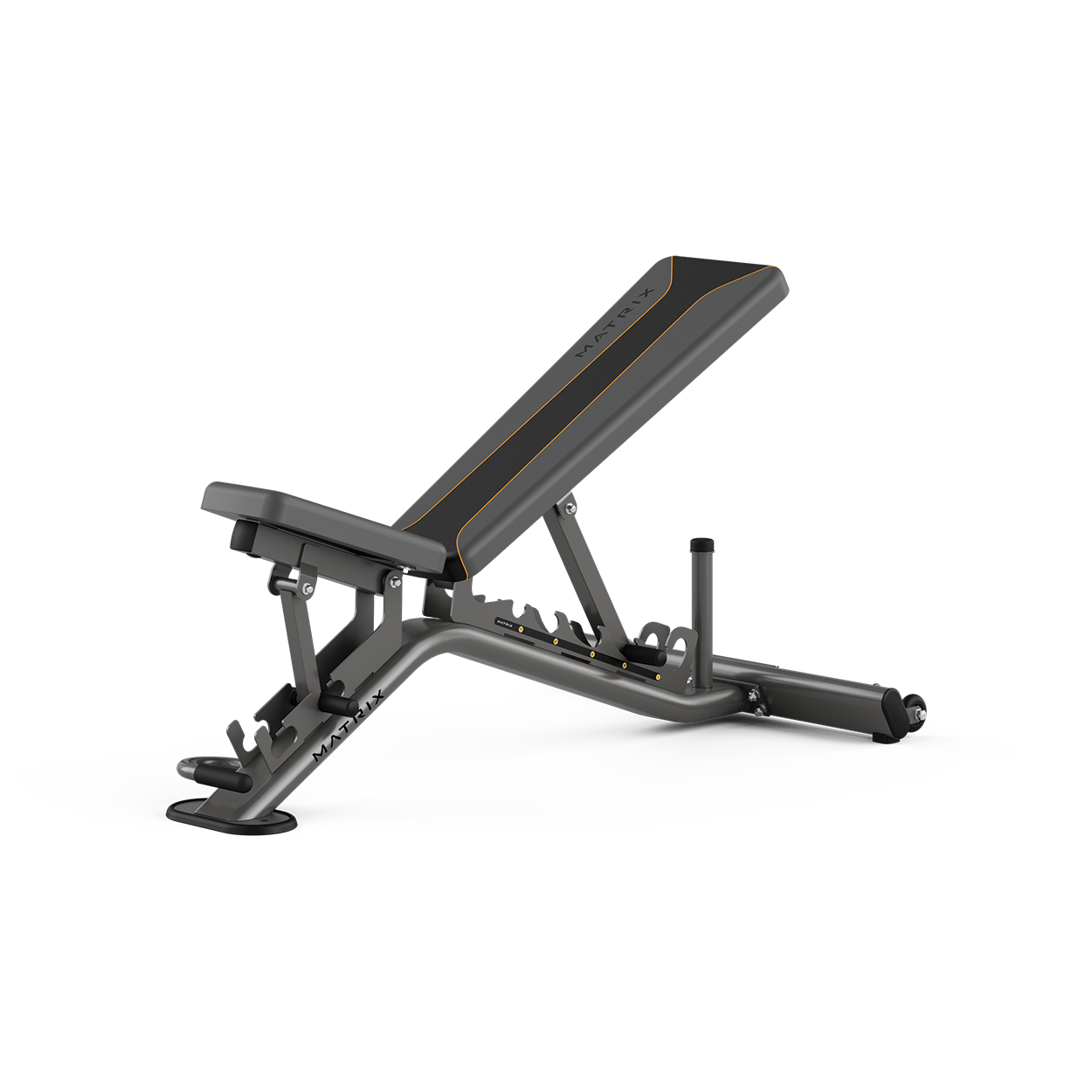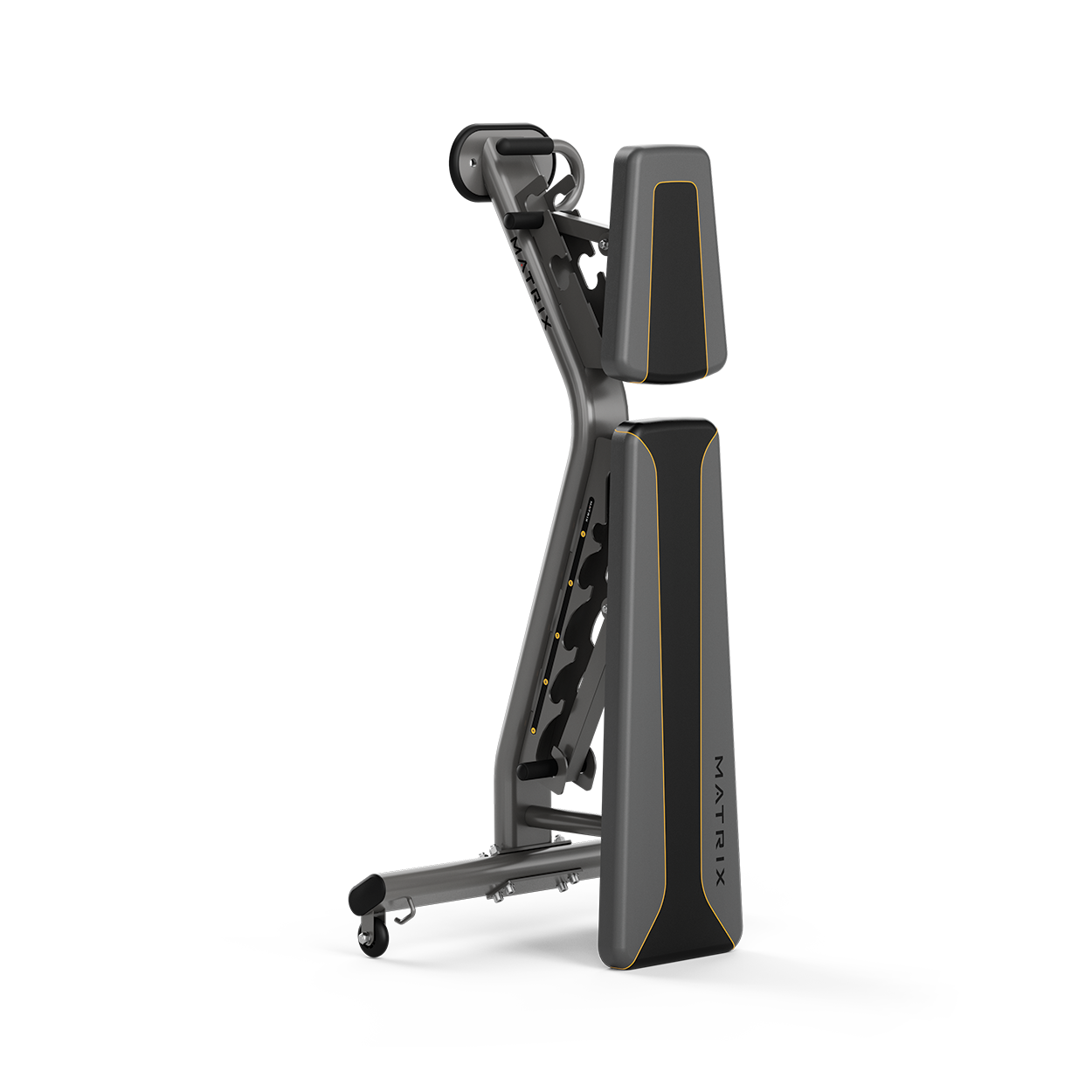 Multi-Adjustable Bench MABR1
Bring commercial-rated toughness and club-quality function to your home with our stylish Multi-Adjustable Bench. It provides unmatched stability for a range of exercises focused on major muscle groups, plus easy adjustments, convenient transport, space-saving storage, and ultra-durable design that will stand up to the hardest workouts for years.
COMING SOON!
About
With Matrix, there's no limit to the ways you can chase your goals at home.
Ultra-Durable Design
Created for home use but tested to commercial standards, our built-to-last design supports a maximum user weight of 136 kg / 300 lbs. and a maximum training weight of 159 kg / 350 lbs., so it's ready for any user and the most intense workouts.
Maximum Stability
Designed to maximize stability during intense workouts, our Multi-Adjustable Bench includes a wide base frame to reduce side-to-side movement and broad back pad brackets to provide shoulder-width support and minimize pad flex.
Reversible Back Pad
A reversible back pad with tapered end provides wide or narrow support to accommodate all users and a full range of bench-based strength training exercises, including reps extending into negative spaces.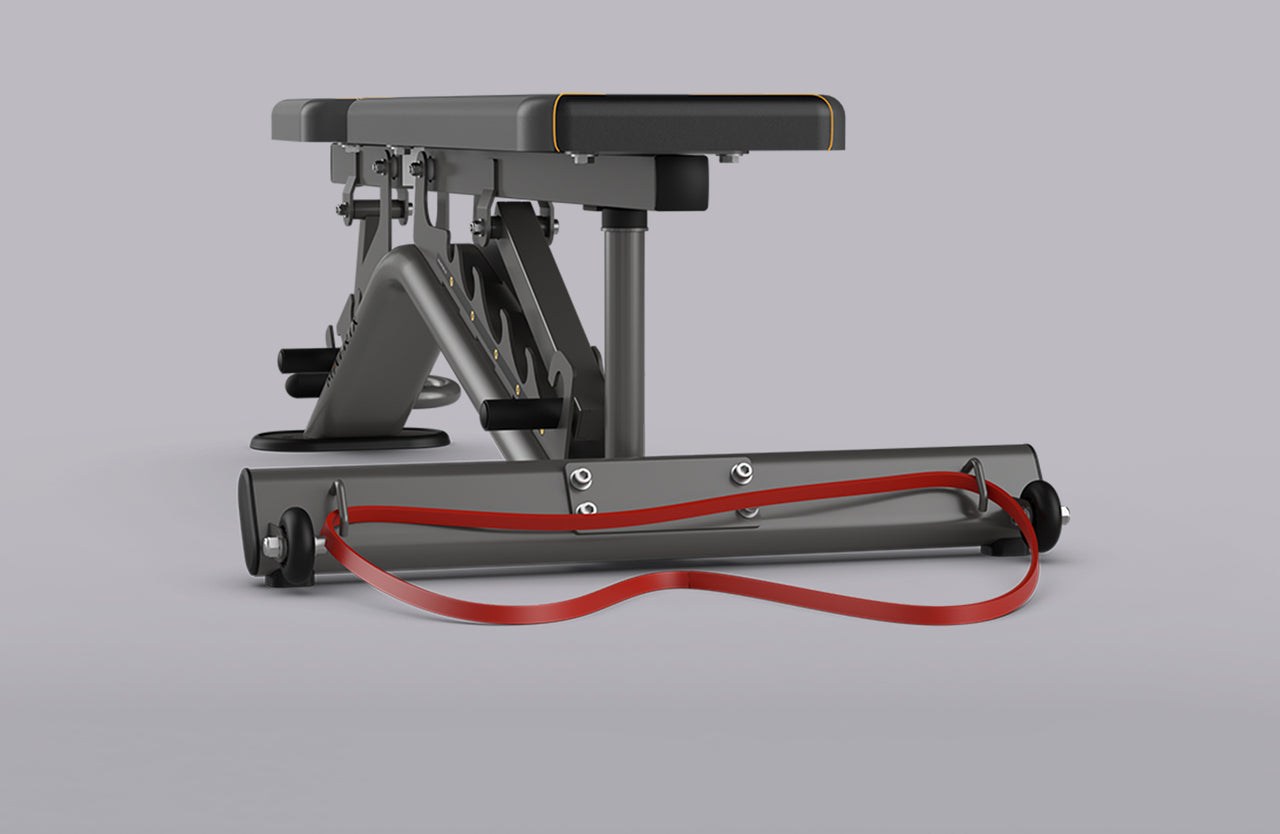 The ergonomically sculpted bench seat adjusts easily to flat and angled positions. No matter what kind of seated lifts you're performing, you can count on superior comfort and stability for every rep and set.
Built-in hooks on the base of the bench make it quick and easy to attach exercise bands so you can take on explosive exercises, rehab injuries, or strengthen sport-specific movements.
A low bench height of just 44 cm / 17.5" will make sure you keep your feet firmly on the ground, enhancing stability, preventing arching of your spine, and minimizing stress on your lower back.
Features
Discover the exclusive technologies and design that make fitness equipment from Matrix unlike anything else available for the home, giving you an exercise experience as premium as you would find in the world's finest fitness facilities.
Convenient Transport & Vertical Storage
Built-in wheels and ergonomic handle make it convenient to move the bench into position when you're ready to work out and move it out of the way when you're done. It even stores vertically when not in use to save space in your home.
Five Clear Incline Angles
Choose from clearly labeled 0-, 30-, 45-, 60-, and 75-degree angles to comfortably target a variety of major muscle groups.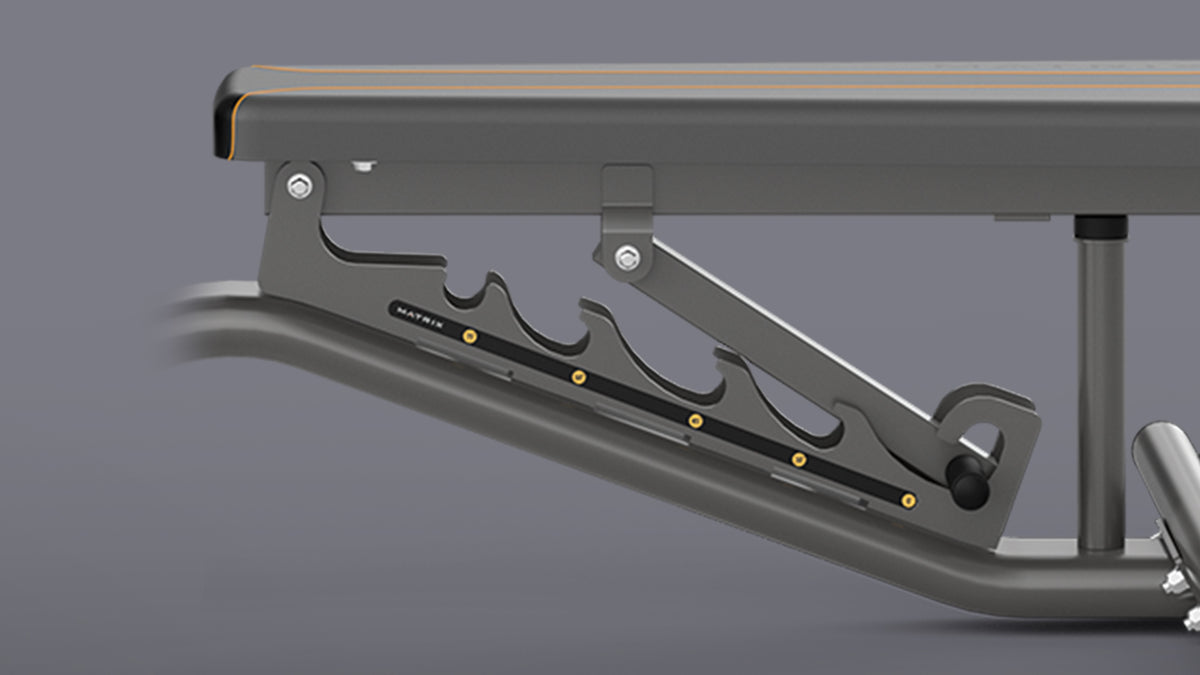 One-Handed Adjustments
The back pad adjusts quickly and easily with just one hand to help you get started right away and transition smoothly between exercises.
Multi-Adjustable Bench MABR1
Specifications
Frame
142.4 x 77.5 x 43.7 cm / 56" x 30.5" x 17.25"