Maintenance
Preventative maintenance is the key to smooth operating equipment, as well as keeping the user safe. View the Owner's Manual here
Daily Maintenance
Matrix Fitness recommends the Rower be cleaned before and after each workout. The following daily maintenance tips will keep your unit operating at peak performance:


Use a damp, soft cloth with water or mild liquid detergent to clean all exposed surfaces. DO NOT use ammonia, chlorine, or acid-based cleaners.
Keep the display console free of fingerprints and salt build-up caused by sweat.
Frequently vacuum the floor underneath the unit to prevent the accumulation of dust and dirt, which can affect the smooth operation of the unit.
Check for dust inside the flywheel with flashlight.
Troubleshooting
Please contact customer support with any issues regarding your rower.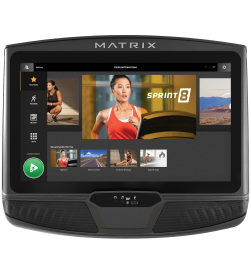 Get the help you need from our wide variety of customer support resources. You can receive the assistance you need any time of the day, so you can get back to exercising and pursuing your goals.
Console Help